Brand New Hybrid Technology Membrane
We are online with our high flux 60-nanometer hybrid technology membrane.
Stay up-to-date here
Friends of The Environment
1
years of experience in the filtration industry
1999980
large vehicles retrofitted with our Diesel Particulate Filters
280
water treatment systems installed worldwide
What We Do to Improve Our Future
Over two decades ago, LiqTech was founded out of the need for new technologies to meet the ever-increasing demands for cleaner air and water. Although time has passed, the goal has not changed. We are still here to take an active role in reducing world pollution.
Today, LiqTech is a clean technology company that provides state-of-the-art gas and liquid purification products by manufacturing ceramic silicon carbide membranes and systems for liquid and gas filtration. We are a Nasdaq-listed company consisting of three business units. For the last 20 years, we have been at the leading edge in developing, producing, and marketing its proprietary products to combat environmental challenges. 
Specialized in developing and manufacturing unique and patented ceramic silicon carbide filters and membranes, LiqTech Ceramics has made high-value, high-performance products for liquid and gas filtration for more than two decades. We specialize in two business areas: ceramic membranes for liquid filtration systems and diesel particulate filters (DPFs) to control soot exhaust particles from diesel engines.
At LiqTech Water, we are specialists in water treatment technologies and provide end-to-end service with complete in-house engineering capabilities. By integrating unique ceramic membranes into innovative water treatment systems for various industries, we can provide sustainable operation for your requirements. We are a leading international player when it comes to removing suspended solids, oil and grease, pathogens, and heavy metals from water. 
LiqTech Plastics provides highly flexible and innovative plastics manufacturing, focusing on machining, welding, bending, and solvent cementing. With an intense focus on customer demands, our vision is to be the market's most flexible supplier of plastic solutions for your operation. We have more than 60 years of experience in the plastic industry and have some of the most talented people in the field ready to guide you for the best sustainable solution.
We will help you make growth sustainable — both in relation to profits and the environment.
Learn more about LiqTech
Improving our future
We believe it is our responsibility as a company and as a people to take strides in reducing global pollution.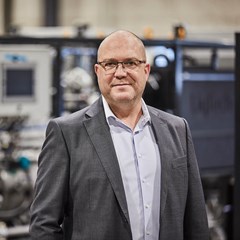 Sune Mathiesen
Group CEO, LiqTech
LiqTech is listed on Nasdaq
LiqTech was born from a vision that technology companies with the right products and management could deliver sustainable profits and growth.
In our Investor Relations section, you can find quarterly filings, earnings press releases, conference call transcripts and proxy statements for LiqTech International, Inc.
LiqTech is listed on Nasdaq with symbol: LIQT.
Go To Investor Relations
September 2022
5

Mon

IWA, Copenhagen, Denmark 10:00 AM CET local time04:00 AM ET in New York

LiqTech will be joining the IWA World Water Congress & Exhibition 2020 with focus on water for smart liveable cities.
July 2021
June 2021
May 2021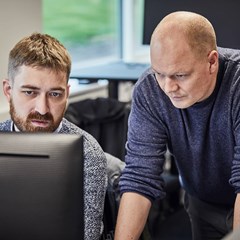 Putting the SDGs into Practice with ISO 9001
We are ISO 9001 certified!
On top of having a superior Quality Management System and Leadership, this is a useful tool to make us rise to the challenge of contributing to an improved future. This certificate enhances our ability to develop, manufacture, and deliver products and services that comply with customer demands as well as regulatory and legal requirements.
For each of the 17 SDGs, ISO has identified the standards that contribute to the most significant impact. At LiqTech, we contribute with consensus, collaboration, and innovation of unique filtration technologies to purify liquids and gases to combat a future without clean water and healthy environments.